Wedding Tips Finder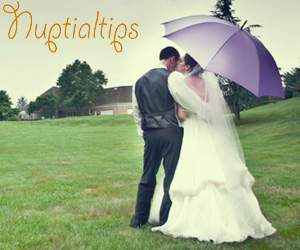 Welcome to Nuptialtips, a great site for finding everything you need pertaining to weddings. You'll be able to find venues, planners, agencies, photographers and caterers with ease at Nuptialtips to suite every need and type of wedding.

We make it easy to locate the best reviewed services in your area so you don't have to second guess your decision on what service provider you choose. At Nuptialtips we take great pride in making sure our site makes it easy for each user to find exactly what they're looking for. Whether you're getting married yourself or helping someone set up a wedding, Nuptialtips is here to help.

Each site at Nuptialtips has been thoroughly researched to ensure they're of the highest quality and will give you the best services possible. We provide information for more than 100 countries and there is no registration required and its 100% free to use.

Nuptialtips is very simple to use as well, so please feel free to use it to find whatever it is you need and if you feel that a site isn't on here and should be, or you have some constructive criticism, please let us know. We appreciate you and once again, welcome to Nuptialtips.
company in the United States by State

Last added wedding tips in the United States